Apple chiefs told to get lost after Maps fiasco
Scott Forstall, head of iOS software, and John Browett, who's only been head of retail for six short months, have both been ousted.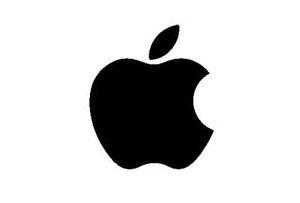 The senior heads are rolling because of a glitch in Apple's new Maps software that placed cities in the wrong place, mixed up roads and postcodes, and generally misdirected trusting iPhone users across the globe. The UK service was engineered particularly badly. At Clapham Junction station earlier, gleeful rail staff displayed signs that read, 'iPhone 5 users report to the window for directions'.

Forstall, who's been at Apple since 1997, has been chosen as the scapegoat for the debacle. He has handed over all his executive responsibilities – many of which will now fall to design chief Sir Jonathan Ive - but will remain on hand as an 'adviser' to CEO Tim Cook until the end of the year. Maps was Forstall's baby, so it makes sense for him to take the fall. And he was also the architect of Siri, the voice recognition software that was released in beta on the iPhone 4S. Alas for Forstall, Siri's dulcet tones were never much more than a gimmick for users, and has widely been considered a flop.

Browett's transgressions, however, are less obvious. The Brit was poached from electricals retailer Dixons six month ago – a surprise choice for Apple, given Browett's reputation as something of a hatchet man (he cut his executive teeth at Tesco after all, the ultimate lean machine), rather than a creative visionary. Rumour has it that Browett has failed to 'fit in' at the tech giant - for refusing to skate around with a skinny Seattle latte with the other technorati, no doubt. His efforts to restructure several stores, i.e. fire staff, have also been unsuccessful. Not surprising, given Apple's emphasis on one-to-one customer service. Perhaps his departure has been engineered to draw attention away from Cook, the man who signed the order.

Whether Cook will benefit in the long run from this move is uncertain. Some analysts view his removal of Forstall as a Nero-esque power play – Forstall was one of Steve Jobs' favourites and was once considered a possible successor to Cook. The press is divided on whether the restructuring shows Cook's strength as a leader, or provides evidence of instability among Apple's management team.
Forstall shouldn't have much trouble finding a new position - he's hot property in Silicon Valley. Or perhaps he will simply retire on the $39m he made from selling Apple shares this year. As for Browett, it's uncertain what his future plans entail. But it looks like his jump from struggling retailer Dixons to Apple was a case of 'out of the frying pan, into the fire'...