Apple coughs up for motion sensor maker PrimeSense
The technology giant has bought an Israeli motion detector company for a rumoured $360m.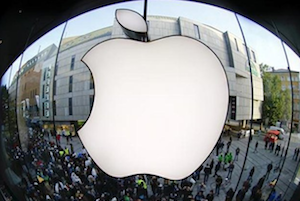 Following months of speculation and rumoured deliberation between the two companies, Apple has completed an acquisition of Israel-based 3D sensor company PrimeSense for an estimated $360m (£222m).

PrimeSense is the company behind the gesture control technology in Microsoft's Xbox Kinect console (lucky for Microsoft it now creates its own sensor technology for the Kinect devices).

The purchase has kicked off a whole new round of speculation about what Apple is working on in its Cupertino nerve centre – an Apple TV and smartwatch are the favourites – both of which could utilise motion sensor technology.

Apple is being characteristically tight lipped about the affair: 'Apple buys smaller technology companies from time to time, and we generally do not discuss our purpose or plans,' said a spokesperson. Spoilsports.

The move doesn't really come as a surprise though. Apple filed for a patent for new ways to control devices back in 2011 and motion sensors fit nicely into that.

'Usage of gesture-based, touch-less control of devices is one of the big mega trends in the industry right now,' Nitin Bhat, a partner with consulting firm Frost & Sullivan told the Beeb.

'From Apple's perspective it looks like an attempt to make its current gadgets a lot more attractive by offering such a feature on them. It could also look to incorporate this technology in future portfolio of devices which could include an Apple TV.

Apple's legions of Fanboys are probably clearing space on their desks as we speak.

Interestingly, PrimeSense has also launched a 3D scanner, which it says can let 'anyone scan their own environment and print them out on a 3D printer'. MT is pretty sure Apple can come up with a use for that. More obvious, is the ability for Apple to utilise PrimeSense's mobile sensors on its phones. We'll be waving at our iPhones in no time.