Apple and Facebook offer to pay to freeze the eggs of female staff
The move comes amid controversy over the number of successful women in tech.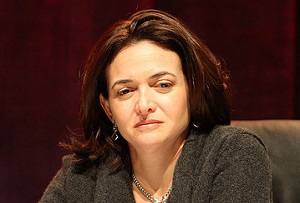 Health insurance, a company car, a season ticket loan and a decent pension plan. There was a time when these kinds of benefits were enough to set you apart as a great place to work. Now Facebook and Apple are making a play to be recognised as top employers of women, with both set to offer to pay for their employees to freeze their eggs, allowing them to defer starting a family while they build a career.

Facebook is offering $20,000 (£13,000) to cover the process itself, which costs between $10,000 and $15,000 and the annual $500 cost of keeping the eggs frozen. Apple plans to begin offering a similar perk in January. Both companies will no doubt be hoping that it will help them to attract the best in female talent and retain star employees as they grow older.

The controversial decision comes amid concern over the representation of women in the technology industry. Just last week Microsoft CEO Satya Nadella was forced to apologise after appearing to suggest that women shouldn't ask for pay rises. Awkward.

On the other hand, Sheryl Sandberg, Facebook's chief operating officer, is hailed as a champion of women in business, and women's rights more generally. It's not hard to imagine she had a hand in the launch of this perk.

While the news will be welcomed by some as a means of empowering women, it does seem like something of a blunt instrument. For one thing, what happens if you leave the company - will you be handed the bill?
And given that egg freezing isn't always successful, it's no substitute for giving employees who do choose to have children earlier the support they need. That's not to suggest that Apple and Facebook don't do that, but offering to freeze their eggs is only likely to increase pressure on women to put having a family on hold.
Like Richard Branson's recent introduction of unlimited holiday for Virgin staff, this plan looks generous on the face of it but could actually conceal a more shrewd agenda.