Apple and Facebook's egg-freezing policy smacks of Victorian paternalism
Tech companies have a gender problem and frozen attitudes aren't going to fix it, argues Gloria Moss.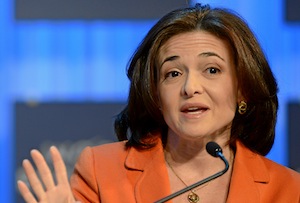 We know that history has a habit of coming full circle. Back in the 1930s, the young women taken on at the Rowntree factory had to undergo pre-employment medical and dental checks and one woman recalls the removal of two back teeth on her first day at work, aged just 14.
Modern ears (non-American ones especially) may be surprised to hear about the blatant intrusion of medical care into employee relations, but fast forward to 2014 and Facebook and Apple are offering egg freezing to female staff in the US. Does this mark a return to paternalistic management and is this a sign of the dwindling power of women in the IT sector?
What could be construed as a generous, even enlightened, offer by an employer, can also be viewed in a pretty sinister light. One possible message is: 'We own you and don't even bother thinking about the attention-diverting business of reproduction until we've finished getting what we need out of you. So we'll look after your eggs in the freezer until you're clapped out and some 18-year-old programmer on his skateboard can take over your role.'