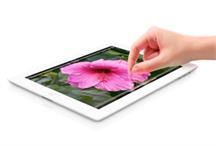 Apple goes rotten - again
Quote of the day: 'There does seem to be an obsessive need for a backlash around any Apple product' - Katherine Hannaford, from tech blog Gizmodo, doesn't seem entirely convinced by complaints from iPad 3 owners that wifi functionality on the new device is lacking. On Apple forums, one said poor wifi signal makes their iPad the world's 'most attractive paperweight', while another likened it to a 'chocolate fireguard'. Still - at least those complaints that the device over-heats seem to have died down...
Published: 22 Mar 2012
Last Updated: 09 Oct 2013
- Source: The Metro
Find this article useful?
Get more great articles like this in your inbox every lunchtime