How is Apple iOS 7 making the iPhone business-ready?
The new iOS 7 is released today and Tim Williams argues, it caters for businesses more than ever before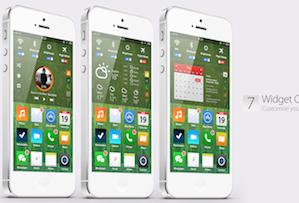 In technology, skeuomorphism is the concept of making icons look like physical objects. The envelope icon for email, the wastepaper bin sitting on our desktops, and the cut and paste scissors and glue are some common examples. However, Apple has decided that skeuomorphism has had its time. The next version of the iPhone operating system, being rolled out in October, will apparently do away with this look, favouring a much sleeker, more modern feel.
However, that's not the only big change being implemented by Apple. As part of its growing acknowledgement that the iPhone is as much a business device as the BlackBerry was, iOS7 incorporates a number of features to make it more manageable in the enterprise.

Whether an employee owned device (Bring Your Own Device or BYOD), or one that is Corporately Owned Personally Enabled (COPE), keeping business and personal data and apps separate has always been difficult for IT managers. One feature Apple will be adding to iOS7 is the ability to set up virtual private networks (VPN) for individual applications.
For example, a Customer Relationship Management (CRM) app might be required to connect to the company via VPN in order to protect that data, while personal email, or streaming music would not go through the VPN, saving the network from the burden (and potential liability) of transporting personal data. This is also supported by the ability to manage which applications can open which files, so that unauthorised applications can't gain access to sensitive corporate documents.