Apple joins the tax pariah's club
The consumer electronics giant is the latest firm to be exposed for paying no corporation tax whatsoever in the UK.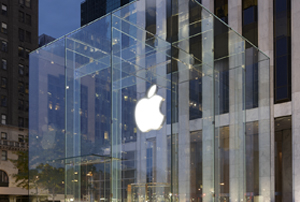 Oh, no, please not Apple as well, groaned the hipsters. The magical company that sells super-expensive products and yet somehow nailed it during the recession did not pay a single penny of corporation tax in the UK in 2012. No wonder the recession didn't hurt, eh?
Apple has been a little cleverer about it than firms such as Google and Starbucks, which use the old 'royalty paying subsidiary' trick to funnel liability into a tax haven. Apple has done a bit of this, but it has also used tax deductions stemming from share awards to its employees.
This is part of what is now becoming a saga for Apple, since the US Senate Committee decided to take a very specific interest in the reasons why it managed to avoid $10bn of US tax in a single year.