Apple slims down iPhone in search of growth
Will a smaller, cheaper handset help get the tech giant back on track?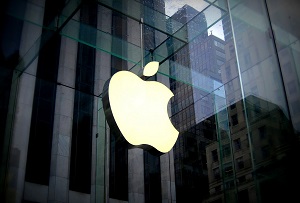 Apple's massive valuation isn't about scale. While iPhones and Macs are popular they are nowhere near as ubiquitous as Android phones and bog-standard PCs. What has kept investors in thrall to Steve Jobs and latterly Tim Cook is its ability to generate massive profits, because its products are so eye-wateringly expensive.
But every luxury brand hits a ceiling eventually. There are only so many middle class people on the planet who are willing to pay top dollar for a new smartphone (or a £1000 handbag) every year. Which might explain why in January, after years of thundering expansion, it reported quarterly iPhone sales growth of just 0.7% - its lowest ever - and warned that sales would actually decline in the following quarter. Cue ominous headlines about the fall from grace of the most valuable brand ever.
Tonight the world is set to get a glimpse of Tim Cook's plans to turn things around. Apparently Apple is going to launch a new, smaller, phone called the iPhone SE, which will come with a more agreeable price tag. It will reportedly be based on the design of 2012's iPhone 5 but with updated features including Apple Pay.