Apple's 'other Steve' on its inner geek
Steve Wozniak on his obsessive role in the company's early success.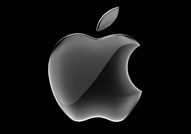 With the iPod and iPhone taking on the status of cult objects, it's easy to forget that Apple was once a humble start-up operating out of some bloke's garage - and that its messianic leader Steve Jobs wasn't involved in virgin births. Indeed, Apple's is a classic tale of business nous meeting technical expertise, and engineer Steve Wozniak was provided the obsessive drive behind Jobs' savvy marketing.
Wozniak shared his entrepreneurial nuggets yesterday at the BFI's Imax cinema, as part of the London Business Forum. This was a fittingly hi-tech venue for an Apple co-founder. The engineer proudly admitted an obsession with numbers ('When I go to a hotel I hope to get a room with a prime number, or something in binary.') It's a character style that contrasted well with the charismatic Jobs, who he met at high-school when the latter was busy cutting classes and listening to Bob Dylan. Wozniak revealed that in an early job designing calculators at Hewlett-Packard: 'I didn't have a social life. I'd come home, watch some Star Trek, then work on more electronics.' Tragic, if he weren't now so wealthy.
Apple came directly from this meeting of the engineer's quest for simple perfection, and Jobs' eye for opportunity. When Wozniak first encountered the Arpanet, the precursor to the internet, he immediately set to designing and building his own terminal to get connected himself. It was Jobs who suggested flogging it to business.