Do Apprentice-style interviews disadvantage women?
Researchers suggest an old-fashioned panel grilling is better for tackling unconscious bias.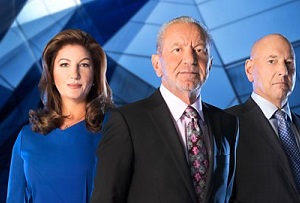 Last night, two (relatively) diverse groups of business people met on opposite sides of the interview table in BBC's The Apprentice. Two women (Vana Koutsomitis and Charleine Wain) and three men (Gary Poulton, Richard Woods and Joseph Valente) were individually grilled by Lord 'Sralan' Sugar's four unnecessarily shouty sidekicks – Claude Littner, Mike Soutar, Claudine Collins and Linda Plant.
Usually at MT, we wouldn't care. But, despite the fact that, in The Apprentice's oh so realistic, much edited, cameras rolling environment, one woman and one man got through (we won't spoil it by telling you who), it does raise interesting questions about how men and women interview differently, and whether the usual way of running them could contribute to gender bias. Freelancer Sunjay Kakar had a look for us.
It may seem a generalisation, but according to the experts men and women do interview differently, and that could create a gender bias when it comes to recruitment. Psychologist Catherine Steele says men tend to be better at self-promotion than women. 'This indicates that men could do better in an interview but we also know that female interviewers tend to see through this.'