Is the apprenticeship levy good for business?
George Osborne's £11.6bn raid on larger employers has divided opinion.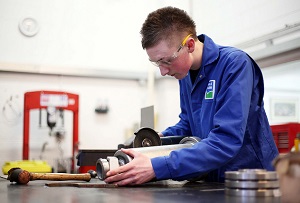 The chancellor pulled off an impressive piece of political theatre yesterday, bracing the country for heavy spending cuts only to present a far milder autumn statement than everyone expected, not least those on the opposition benches. But not everyone emerged unscathed. Ever an easy political target, business got an £11.6bn black eye from George Osborne's apprenticeship levy.
Firms will pay a levy equivalent to 0.5% of their total payroll from April 2017 to fund apprenticeship training, though a £15,000 allowance means those with staff costs of less than £3m won't pay a penny. The idea is to raise £11.6bn over this Parliament, funding three million apprenticeships.
Is it a bad thing? The downside is obvious. Whatever it's called, this is effectively a new payroll tax on business. The government may spin it to say that 98% of businesses are too small to be affected, but those businesses that are affected employ around two thirds of the private sector workforce, so that doesn't really fly.