Arnold to the Rock's rescue?
Mixed news for Northern Rock shareholders on Friday. Ex-Abbey boss Luqman Arnold's vehicle Olivant finally tabled its rescue plan, but US group JC Flowers has apparently given up the ghost completely – which is bound to raise fears that the government could yet be forced to nationalise the decrepit lender.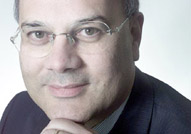 The Olivant solution, submitted on Friday, champions a 'company-led process'. It wants to install Arnold as executive chairman and inject £150m of equity in exchange for a small minority stake ('putting some skin in the game', as Warren Buffet would say). There would then be a £650m rights issue at the current market price, mostly under-written by existing shareholders like hedge fund RAB. Next, it would pay back up to £15bn of the £25bn borrowed from the Treasury, funded by a few big banks, committing to repay the rest by 2009. And then it would get busy turning the Rock around.
Arnold's proposal has a lot going for it. He could start on Monday morning if he wanted to, and his turnaround job at Abbey makes him better qualified to revive the Rock than virtually anyone on earth. The Bank of England can buy into the rights issue, so the taxpayer might even see some upside. And because his plan is based on operational management, he's placing a higher value on the existing equity – which is likely to give him the backing of shareholders (with the Virgin deal that's currently on the table, their equity is practically worthless). And of course, the Rock brand would be saved.