The art of reinventing the company
When Eastman Kodak developed a growing digital camera business, it looked like a classic fleet-of-foot response to a disruptive technology. But it did not work. The company has been in the red for eight quarters, resulting in losses of $2 billion.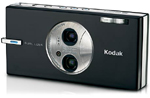 The problem was that the management had failed to predict how quickly the digital camera product would become a commodity, which pushed down the retail price and the margins of companies like Kodak. In response to this disappointment, the Spanish-born CEO Anotonia M Perez dreamt up a major new innovation, to produce digital photo services so customers could organise their pictures in new ways. He wanted to emulate what Apple did for music with photos. But it is hard to change an organisation and its culture when it moves from making things to providing a sophisticated service in this way.
The Kodak lesson is that businesses that need to fight back against disruptive technologies or those that want to boost their revenues need to reinvent their companies and not just introduce new products or services. Apple showed the way when it transformed itself from a 'great designer of computer products into a great designer of consumer experiences delivered via devices and services'.
To make the fundamental organisational and cultural changes needed, Perez found he had to shed some of his top executives who were unable to see what needed to change. Only three remain of the 21 executives that worked for the company in 2003. Perez put a group of slightly sceptical employees into a 'rebel' group, which was asked to come up with big ideas on the company's future.
He also opened Kodak up to collaboration with partners, something it had not been good at before. This mentality underpinned a new relationship with Motorola, in which Kodak would supply high-quality chips for Motorola's cell phone cameras. Time only will tell whether Perez is right to gamble on the mobile camera market and the opportunities in digital services.
Source:
Mistake made on the road to innovation
By Steve Hamm and William C Symonds
Business Week, November 2006
Review by Morice Mendoza