Ashcroft cleans up
It has been a while since Michael Ashcroft backed a winner in the political arena – but he shows no sign of losing his touch in the business world.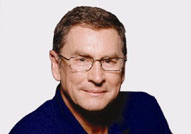 The billionaire deputy chairman of the Conservative Party (and one of its biggest financial backers) has supplemented his vast fortune by agreeing to sell AIM-listed janitorial services business OneSource to US trade rival ABM for $365m – a massive 623% premium to the company's closing share price last week.
In a week where several corporates have come under fire for over-paying for assets, OneSource raises the stakes again. At an eye-watering 46 times multiple of last year's profits, the price makes the RBS-led consortium's offer for ABN AMRO and today's acquisition of Business Objects by SAP look positively frugal.
ABM insisted the deal would help it save money through cost synergies and tax savings. But even so, the markets seemed completely baffled as to how Lord Ashcroft, who chairs the company and owns a 74% stake, managed to wangle such an incredibly high price for a company that doesn't even make any money.