Asos growth slows despite 'biggest ever trading week'
The fashion retailer was buoyed by Black Friday but long-term worries remain.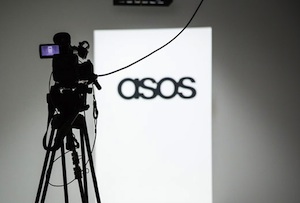 Today's quarterly results from Asos paint a two-sided picture. On the one hand its UK business is still growing well. Thanks to the consumer maelstrom that was Black Friday, its domestic sales in the three months to November jumped 24% year-on-year to £105m - not bad for a well-established business that's had mixed results of late.
'Black Friday was our biggest day we have ever had,' its chief executive, Nick Robertson, told the FT. 'At one point we were taking seven orders per second.' He added that 'cyber weekend' had helped deliver the company's 'biggest ever trading week'.
Unfortunately for Asos, as with many exporters, the strong pound has been a drag on its overseas ambitions. International sales fell by 2% to £142m, driven particularly by sales outside of the EU and the US, which slumped 6%. Its worst performance was in Russia, where the falling value of the rouble meant prices were effectively as much as 40% higher than the same time last year.