ASOS sets its sights on China
The online retailer is making money like it's going out of fashion - but can it conquer the Chinese market?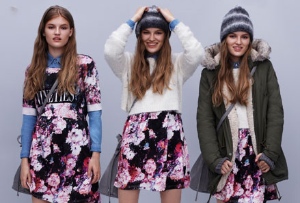 Online retailer ASOS has once again proven that pink cocoon coats and quilted velvet ankle boots are the key to global fashion domination: the company announced this morning that retail sales had risen by 40% over the year to the end of August, with profits before tax rising 23% to £54.7m, (as usual) beating analyst forecasts of £54m.

The company continued its focus on the international market: it accounted for 63% of total retail sales, up very slightly from 62% last year.

In May it opened its dedicated Russian site, but all eyes are now on the world's largest consumer market: China, where it will 'soon' launch a site. If it can win the affections of increasingly discerning Chinese 20-somethings, it will be well on the way to that £1bn sales target it's been harping on about for years.

The company now has a spare £71.1m sloshing around its bank account, up from £27.9m last year, and has stepped up its investment (presumably in time for the launch of that Chinese site) to £55m over the next two years.

And because this is online retail, everything is eminently measurable - so it can tell that the number of 'active' customers - ie. those who log in regularly - stands at 7.1 million, up from 5 million last year.

More importantly than any of this, last week ASOS launched its 'house band'. MT isn't sure why the company needs its own band or what it plans to use them for, but their first song, #TodayIs, has an appropriate 'online' theme to it. Enjoy...