Audit office assets frozen in Iceland
You couldn't make it up: apparently the Audit Commission had £10m tied up in Icelandic banks...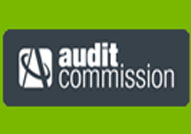 The Audit Commission, the body responsible for making sure that the government spends our tax money wisely, had apparently stashed away £10m in Iceland in the last six months – £5m in Landsbanki in April, and £5m in Heritable Bank in July. It insists that the banks had impeccable credit ratings at the time – but now that the Icelandic economy has gone into meltdown, it's left with a sizeable hole in is finances, and is launching an investigation into how the fiasco happened. Who guards the guardians, and all that...
The Commission is by no means the only one suffering, of course. Public bodies have been coming under pressure from the government to maximise returns on their cash reserves – and with their (ludicrously) strong credit ratings and healthy rates of interest, the Icelandic banks seemed to fit the bill perfectly. Unfortunately, it was indeed too good to be true. And thanks to the collapse of Iceland's banking sector, dozens of UK institutions have been left high and dry – more than £850m of local authority money is tied up in the country, while various police forces, NHS trusts and charities have also been left substantially out of pocket. And unlike individual savers, they have no recourse to a government-backed guarantee scheme.
But although it's possible to feel a degree of sympathy for some of these bodies (who presumably relied entirely on advice from external parties) it's a bit harder to shed any tears for the Audit Commission. Given that its sole purpose in life is to monitor public finances, you'd rather hope that it employs a few people who can spot a potential financial implosion when they see one. What's more, the second deposit only went in three months ago, by which time even MPs had cottoned on to the fact that there might be trouble brewing in Iceland.