Austria gets shirty about tax evasion...in Britain
Britain is a honey pot for money launderers and tax evaders - that's according to Austria, which has hit out at the UK after facing pressure to ditch its own laws on banking secrecy.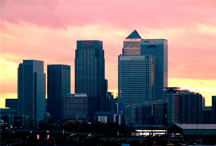 Austria's finance minister, Maria Fekter, today accused the UK of being 'the island of the blessed for tax evasion and money laundering', as she defended Austria's policy on bank secrecy. She is under pressure from the European Union and Germany to get rid of her country's old laws (which prevent authorities from knowing what depositors are doing with their money), but has so far stood firm on the issue.
Fekter said that she will 'fight like a lion' to keep the laws, and, bizarrely, said that any change to Austrian policy would be contingent on Britain getting rid of similar laws in its offshore financial centres.
She said: 'Austria is sticking to bank secrecy. We fight tax evasion and money laundering. [The UK] has many money laundering centres and tax havens in its immediate legal remit - the Channel Islands, Gibraltar, the Cayman Islands, Virgin Islands. These are all hot spots for tax evasion and money laundering.' Making specific demands of Britain, Fekter said she wanted to see a new trust registry for the Channel Islands, but also any other territories under British law.