Authentic values
Critics of Starbucks' expansion claim it has lost touch with its original values in which it aimed to create a 'third place' for people to relax outside of the home or the workplace.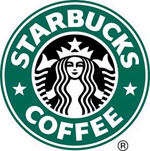 Today it has thousands of stores replicating a formulaic model that is increasingly commercialised. Nike, some say, has managed to retain its authentic love of sport in spite of its growth; for instance, its sponsorship of a skateboarding team helped to maintain its integrity with the market of 15 million skateboarders.
Some connecting themes underpin authentic brands: they have a sense of place, which appeals to consumers even if that place is fictional, as in the case of New York's ice-cream enterprise, Haagen-Dazs; they need a strong point of view or a passion for what they do, which often comes from the founders; they should show that they serve a larger purpose that goes beyond profit-making and prove that they have integrity. This cannot be faked as McDonald/s found to its cost when it launched its ill-received 'We love to see you smile' campaign in 2000.
Who do you love? The appeal - and risks - of authenticity
Bill Breen
Fast Company, May 2007.