AUTHOR Q&A: Daniel Goleman, Focus
The author changed our view of intellect with Emotional Intelligence. With his latest book, Goleman turns his attention to our (in)ability to concentrate.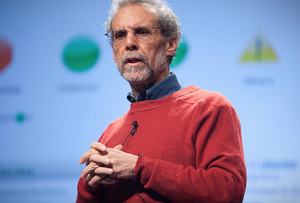 Focus: the hidden driver of excellence
Daniel Goleman
Bloomsbury, £18.99
Why did you write Focus?
The reason I wrote Emotional Intelligence was, in part, because there had been an explosion of findings around emotions and the brain. Now there's been a similar explosion of findings on attention, so I've done the same thing, looking at the implications of that research – and there are vast implications for workplaces, and particularly for leaders.
Have we lost focus?
Today, we're all besieged. Attention is under assault in a way it's never been before. Digital services are extremely clever at distracting us from what we should be doing, whether it's working or connecting with other people. It's routine now at many workplaces for people to be in a meeting doing something else on their laptop or texting under the table. That means they're simply not at the meeting.
What are the biggest myths about attention?
I don't know about myths, but there are certainly erroneous assumptions.