AUTHOR Q&A: Robert Cialdini - The Small Big
The smallest changes can make the biggest differences, says Robert Cialdini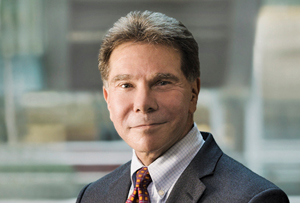 The Small Big, Profile Books, £11.99
What inspired you to write this book?
My co-authors, Noah Goldstein and Steve Martin, and I frequently speak to groups about the science of persuasion. We noticed that when we said: 'I'm going to give you something small, really small, that you can do to improve your persuasive powers,' the room would change, almost as if we'd mentioned sex. Bodies would instantly lean forwards, pens would be poised over pads. So we stocked the book with the smallest changes that make the biggest difference to your persuasive powers.
How can staff be persuaded to be more productive?
Congratulating employees on the progress they've made toward a particular goal can lead to a kind of self-satisfied retreat from continued effort. They seem to think: after all this progress, I'm entitled to take a break. Instead, congratulate them on their 'commitment' to the goal. This small change will make them keep their foot on the accelerator.