Autonomy feared 'plane crash' in 2010, says HP court filing
With emergence of emails reporting 'swaths of reps with nothing to do', the Autonomy/HP dogfight becomes even more compelling.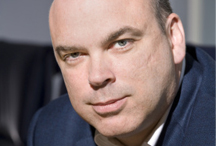 A lawsuit filed in the US by Hewlett-Packard claiming that Autonomy's former management falsified accounts has now dredged up an email to Autonomy head Mike Lynch from Sushovan Hussain, a former finance director of the UK software group, suggesting that by late 2010 the company knew it was heading for a 'plane crash'. It also described 'swathes of reps with nothing to do' who were left 'chasing imaginary deals'. Which sounds like the dotcom bubble 10 years too late.
Bear in mind that HP was about to spend $11bn (£6.7bn) on acquiring Autonomy. It did so in 2011, only to realise that something had gone massively wrong in the coding somewhere and write down the value of the Cambridge-based firm by $5.5bn the following year. By then Autonomy had gone from being one of the most vaunted stocks on the London Stock Exchange to one of its most shorted, as doubts emerged over its ability to maintain its rapid growth. HP boss Meg Whitman duly accused Autonomy of 'creative accounting', in 2012.
The saga has been rumbling on ever since, with HP being sued by its own shareholders and Hussain accusing HP of blocking evidence. For its part, HP called Hussain a 'fraudster' who 'wraps himself in a mantle of self righteousness in an attempt to obtain discovery that he hopes will help him stay out of prison', adding that both he and Lynch 'should be held accountable for the fraud'.