Autonomy founder Mike Lynch: 'It was always about changing the world'
You Live And You Learn: Mike Lynch, the founder of Autonomy, on the fallout with HP, why he doesn't waste time with mediocrity, and why Britain needs to be more like the US.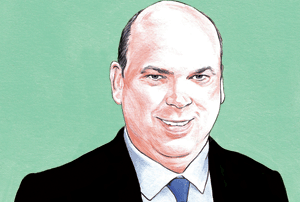 It was incredibly sad to see the destruction of something so special in HP's hands. I'd spent a good slice of my life building Autonomy into a business with amazing technology and people.
When I started Autonomy in 1996, it was always about changing the world. I would have been stunned if it had become worth £10m, never mind £10bn. Autonomy was so successful because we had amazingly special people. To be blunt, it was ruthlessly meritocratic: we weren't very interested in mediocrity.
A week after HP fired me, I was happy again. It was a relief to no longer have to deal with the bureaucracy, the infighting and all the corporate politics. I also realised that all the talented people had left and were out there doing interesting things.