Autumn statement 2014: What we already know
We already know most of what's going to be in George Osborne's heavily trailed budget-in-all-but-name.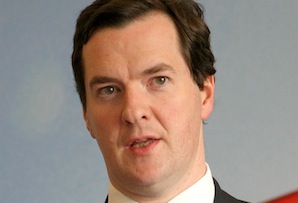 The Autumn Statement (it used to be in November but no one's bothered changing the name) has become a Budget in all but name, especially so this year as by the time the real thing rolls around in March political parties will be in full election campaign mode. And, like the Budget, its contents have been heavily trailed. Here's what we already know:
What's been officially announced?
£15bn road revamp
This isn't new money, but on Monday the Government fleshed out plans for what it claimed would be the 'biggest upgrade to roads in a generation', including digging a tunnel under Stonehenge, creating a dual carriageway to Cornwall and upgrading a third of M25 junctions around London.
£2.3bn on flood defences
Again not new cash (there's the beginnings of a pattern here...). On Tuesday the Treasury announced more than 1,400 flood defence projects protecting around 300,000 homes would get funding. Water-logged locations to be helped include the Thames and Humber estuaries, but the Somerset Levels and Moors that were so devastated earlier this year are getting a measly £4.2m.