Autumn Statement: The entrepreneur's budget
On Tuesday, Chancellor George Osborne laid out his plans for Britain's economic future. Here are the key proposals affecting small business owners and the entrepreneurs' reaction.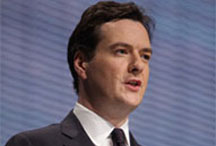 Ah, the Autumn Statement. A taste of the Budget to come. An ever-divisive statement greeted with 'ooh's and 'ahh's by some, and 'boo's and 'bah's by others. Osborne's announcement on public sector pay may have stolen the show in newspaper headlines, but here's what the Autumn Statement means for the beating heart of the UK economy, the SMEs.
Credit easing
Osborne has announced a credit easing programme for SMEs worth up to £40bn. The first tranche of cash - £20bn - will be made available over the next two years. Want a loan underwritten by government? Get in line now.