Autumn Statement: George Osborne unveils latest cuts
The chancellor is giving with one hand and taking away with the other - as usual.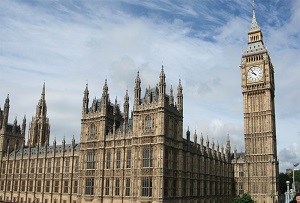 Today's combined Autumn Statement and Spending Review followed a familiar format. The chancellor began by trumpeting the latest economic stats (or his cherry-picked version of them) before setting out their implications for government taxes and spending.
'We've grown almost three times faster than Japan, twice as fast as France, faster than Germany and at the same rate as the United States,' he said. 'We will borrow £8bn less than we forecast, making faster progress to eliminating the deficit while paying down the debt – fixing the roof while the sun is shining.'
Osborne said the better-than-expected public finances allowed him to abandon his controversial plans to slash tax credits, plough more cash into the NHS and double the housing budget. The police budget will also be protected, and the state pension will be increased by £3.35 to £119.30 per week.