Autumn Statement: Osborne plans 'Google Tax' on multinationals
Overseas companies will have to pay 25% on offshored profits.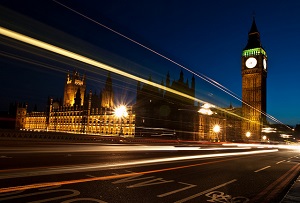 At this year's Conservative Party conference George Osborne made it clear he wasn't happy with international tech companies like Google, Facebook and Amazon not paying their 'fair share' of taxes for profit generated in the UK. Though he said such companies should be 'welcomed with open arms,' he warned, 'while we offer some of the lowest business taxes in the world, we expect those taxes to be paid.'
In today's Autumn Statement the chancellor added some meat to the bones of just how he plans to make that happen. From next April multinational businesses will be hit with a 25% tax on the profits they divert offshore. Osborne said he expects this 'Diverted Profits Tax' to raise £1bn over the next five years.
The treasury's statement on the matter makes it sound so simple: 'The 'diverted profits tax' will apply to a company's profits that have been diverted from the UK through complex arrangements... and will apply to both UK and foreign multinational companies.