The autumn statement - more stagecraft than strategy
You can't deny that George Osborne has made the last Wednesday in Nov his own. But apart from showcasing the chancellor's presentation skills, what is the autumn statement actually for?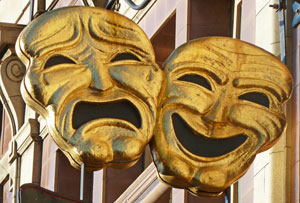 We are often told that George Osborne is the most politically-minded chancellor of recent times. Regardless of the fact that there is some pretty stiff competition for that title (Gordon Brown for example), one thing that the current occupier of number 11 certainly understands more than most of his immediate predecessors, is the value of the theatrical in politics.
The Autumn Statement is a case in point. He has taken this formerly minor event – akin to a trading update or interim statement - and made it into a major political occasion, a ratings-grabbing episode of the George Osborne Show to rival that of the Budget itself.
The big speech is previewed for weeks by an eager press. It doesn't matter that the meat of his announcements is well known in advance. All that coverage – good, bad or indifferent – helps to build the anticipation, ensuring a satisfactory sense of dramatic release when he finally gets to his feet in the Commons.