Aviva looks to buy Friends Life: What you need to know
The deal would create a £20.8bn financial services giant.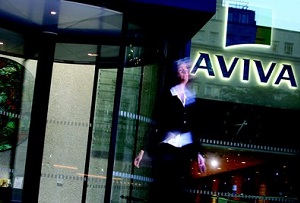 Aviva confirmed speculation that it was in talks to acquire rival Friends Life on Friday evening, a move that would create the UK's largest insurance, savings and asset management business by customer numbers. The news has divided opinion with some hailing it as a sign of Aviva's strength and others questioning the value of the merger.

Why is it happening?

Aviva said that customers will benefit from the more diverse product range that would come with being part of a new, larger group that would be worth an estimated £20.8bn. It added that increasing the amount of assets under management would boost Aviva's profits and that the new group would have a 'greater capacity to invest and innovate'.

What are the terms of the proposed deal?

Aviva would acquire all of the shares of Friends Life by offering shareholders 0.74 of its own shares for each Friends Life share. They would also receive cash equivalent to a 2014 Friends Life dividend. Aviva says this would give Friends Life shareholders a 15% premium based on Friday's respective share prices. It has until 19th December to make a firm offer.

How have people reacted?

The news came as a big surprise to many, especially as Aviva has signalled an intention to be less focused on the UK. 'I'm struggling to come up with why this is a slam-dunk deal,' said Eamonn Flanagan, an analyst at Shore Capital. 'This is a very defensive deal. I don't think it's far from a rights issue in disguise.'

'We haven't got anything like enough information to go on,' Philip Meadowcroft, Aviva shareholder and founding member of the Norwich Union Policyholders' Action Group, told City AM, adding that he had no idea whether it would be a good deal for shareholders.

What's happened to the share prices?

As expected Friends Life has enjoyed a boost, jumping 7.22% to 372.8p at last count. Aviva investors have been less impressed – shares dipped almost 4% to 518p.