How to avoid corporate identity fraud
Recession fuels corporate identity theft rates. How can your business avoid becoming a victim?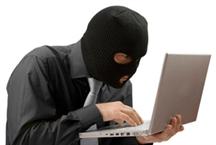 Without wanting to labour a point, all this talk about triple dip recessions is not good for business confidence and can lead to costly mistakes. Keen to get revenues from anyone, anywhere, businesses would be wise to learn from the experiences of one company, Class Telecom, who had their identity professionally 'cloned' by sophisticated fraudsters in order to obtain hundreds of thousands of pounds worth of credit for goods and business services.

Statistics show corporate identity theft is on the up everywhere and now accounts for 15% of all commercial losses in the US, according to figures from Dun and Bradstreet. What's interesting about the Class Telecom case is that they were targeted because of their impeccable credit history, which means they are less likely to be vetted as stringently by new suppliers. In these instances, the real victims are suppliers approached, rather than Class Telecom, because they provided goods and services to a fake company and cannot recoup their costs.

These fraudsters took advantage of Christmas and New Year business closures to change Class Telecom's registered office to a boarded up address in Oldham, from where they could collect the booty ordered. They then set up bogus trade accounts, phone numbers, a fake website based on a clone of another telecom company's website and corresponding email addresses. Using this new cloned identity, they ordered a wide range of goods worth over £500,000 during a spending spree over the weekend of 4th to 6th January. The scam was eventually discovered because a credit checking agency became suspicious about the volume of goods being ordered and made some enquiries, which led them to the real Class Telecom.
So, how can you avoid becoming a victim of corporate identity fraud like poor old Class Telecom?
Properly investigate customers requesting credit
Be vigilant when being approached by companies for business supplies. New customers are harder to come by these days and things are not always what they initially appear. Take adequate time to properly vet the authenticity and identity of new clients and their credit ratings. Otherwise you could end up unwittingly supplying high value goods on credit to a bogus address and never being paid.

Key checks to verify the authenticity of a new customer seeking credit terms include:

- Look into whether the company ordering goods has recently changed its registered office details. If it has, enquire why, and if not, to ensure they are aware of it.

- Check the company has a real, UK based telephone number and not a redirected phone number provided by an overseas provider.

- Speak personally with one of the listed company directors to verify their identity.

- Investigate web addresses and check whether a company looking suspicious has a website with a .biz or .net extension. Does this match with Companies House records?

Finally, to avoid having your own company's identity stolen or cloned, it is wise to register with PROOF (Protected Online Filing), a scheme offered through Companies House. This provides greater protection against corporate identity fraud for the company and prospective suppliers. If using PROOF, you can be assured the information held in Companies House is valid because they will no longer accept paper versions of official forms and any changes to official information have to come through a single designated source.

Julian Miller is CEO at Class Telecom and Simon Paterson is a partner at Surrey accountants RJP.