How to avoid falling out with your co-founder
It's good having someone else fighting your corner but the right relationship can make or break a business.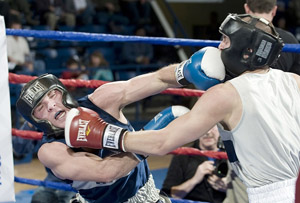 Starting a business with a co-founder has many benefits. Ranjet Chohan runs social opinion platform Pollpic with Alvan Whittaker and Josh Fleet. He says that having co-founders 'allows the responsibilities and stress to be shared', but regardless of how well you get along, more often than not there will be disagreements. So how can you make sure discordance doesn't turn into a bigger bust-up?
Titles aren't the be all and end all
'We don't give too much importance to titles; I think they can be confusing,' says Ben Grech, who launched student accommodation site Uniplaces with two others. If bickering breaks out over who gets to be the boss, you may want to focus on defining your relative strengths. 'We focus more on defining our responsibilities within the company rather than actually just labelling ourselves as CEO or CFO or CSO.'
Tom Warner, co-founder of gin distillery Warner Edwards, says it's important to remember that 'only one person can shout charge so a command structure does need to be established and both parties need to be content with this.'