What is a B Corp, and should your business become one?
More than 1,700 businesses have signed up, but what is a B Corporation?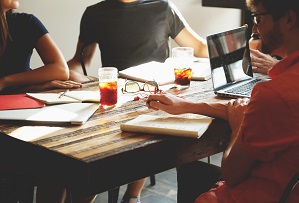 Lots of business leaders are interested in making their company more sustainable and ethical but talking a good game isn't always enough to convince this generation of sceptical consumers. Becoming a B Corp is one way of showing to customers, as well as investors, suppliers and staff, that your company is adhering to a particular set of ethical and environmental standards.
The movement began in the US, where it is pushing individual states to create a new legal form of 'benefit corporations', companies that are legally obliged to consider their impact on all stakeholders, not just their owners. In the UK, where the rules governing private companies are more flexible, it takes the form of a certification programme like Fair Trade. That means businesses can remain limited companies rather than adopting a non-profit model. More than 1,700 businesses have signed up globally including 89 in Britain, where the scheme is co-ordinated by B Lab UK, a charity.
Should your business become a B Corp?
Many of the UK companies that have chosen to become B Corps are intrinsically focused on making a difference – including renewable energy businesses and 'impact investment' firms – but there are some with more traditional business models too.