BA and Qantas abandon £4bn merger talks
To nobody's great surprise, BA's ambitious plan for a merger of equals with Qantas has fallen through...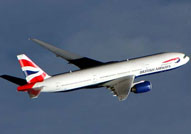 BA and Qantas put out a joint statement this morning admitting they'd given up on their £4bn merger plan, after 'detailed discussions'. The airlines said they'd been unable to agree the key terms of the merger, 'despite the potential longer term benefits for Qantas and BA' – scuppering BA boss Willie Walsh's plan to create the 'first truly global airline'. However, given how much keener he seemed than his Qantas counterpart Alan Joyce, we can't say we're particularly shocked that it hasn't worked out...
Joyce, who's only just taken over the top job at Qantas, has always seemed distinctly lukewarm about the idea (despite being an old chum of Walsh's from Aer Lingus). Last week he suggested the deal faced 'significant hurdles – including BA's £1.7bn pension fund liabilities, the division of revenues and profits, and the challenges of the current environment (which as everyone knows, is pretty ropey). So the deal probably looks a lot less attractive from Down Under. Joyce also ruled out BA's plan for a three-way tie-up with Iberia, insisting that 'only one of the transactions could take place' – like its Spanish rival, it clearly had no desire to share BA with anyone else.
For its part, BA wasn't happy about Qantas owning more than 50% of any combined company – despite the latter being the bigger airline by market value. And any deal became a lot less likely once news of the talks emerged in the media. The two airlines had apparently been in secret negotiations since August, as falling profits compelled Walsh to begin an enthusiastic pursuit of industry consolidation (indeed, would-be partners would be forgiven for thinking he's been rather liberal with his affections lately). But as soon as the talks became public knowledge, it became a lot more complicated for the two sides to hammer out an agreement.