BAA name finally grounded
The airport operator formally known as BAA has said its airports will operate under individual names in future.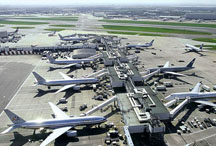 BAA has decided to drop its name in favour of using the individual names of all of the airports it owns. In the UK, BAA runs Heathrow, Glasgow, Aberdeen, Southampton and Stansted airports, which will all assume their given names as trading names in the move. The chief executive of Heathrow, Colin Matthews, said: 'We are a different company today from when BAA was formed. The BAA name no longer fits. We do not represent all British airports; we are not a public authority; and practically speaking the company is no longer a group as Heathrow will account for more than 95% of the business.'
From a leadership perspective, it is rather off-key from Matthews to essentially dismiss all of the other airports when he is effectively running them. Saying that they don't really count anyway because of the dominance of Heathrow is unlikely to win him any friends elsewhere in the company. Still, the part of the business currently known as BAA will now be called simply Heathrow. Whether or not this marks a move towards getting rid of the rest of the airports in further sales is unclear, but it certainly sounds like a possibility with this naming strategy…
BAA was originally formed by the government back in the '60s as the British Airports Authority, but was privatised in the '80s, and then bought out in 2006 by a Ferrovial-led consortium. But in recent years competition rules have forced the company to sell Gatwick and Edinburgh (and soon Stansted), presumably prompting senior management to reassess what the focus of the company should be. With Heathrow now generating 95% of the firm's revenue, dumping the other operations no doubt looks increasingly attractive.