Can BAE defend its future?
Britain's defence and avionics giant is a world-beater when it comes to traditional military hardware. But how is it faring in a world where a hacker can do more damage than a missile?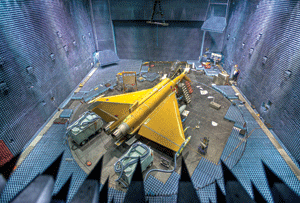 A jeep that jumps up in the air. An aircraft that travels at hypersonic speed. Or a passenger plane that takes off straight upwards.
They may sound like fantasies that didn't quite make the grade for an old episode of Thunderbirds, but in fact they were all projects that the UK's largest engineering and defence conglomerate, BAE Systems, worked on in the 1960s. At the time, they were all taken very seriously.
If you happen to be in Wharton in the coming months, you can see them all in action. In June, the company marked the opening of a new centre to celebrate its heritage.