BAE-EADS merger goes down in flames
The planned merger of defence and aerospace firms BAE and EADS has been cancelled after UK, French and German governments fail to reach a deal.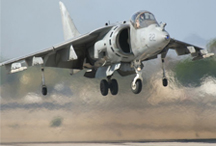 The $45bn (£28bn) deal was hanging in the balance for several days as governments and shareholders squabbled over the fine print. BAE's shareholders feared the deal would put its relationship with the US Pentagon at risk - not without reason - Germany (which exerts control through EADS shareholding in German industrial group Daimler) demanded that the combined firm be based in Munich, rather than Farnborough, and France claimed that the terms of the deal were 'unfavourable'.
The deal was always going to be hugely political. Not only did the merger need the approval of the UK, French and German governments – always a tough ask but BAE, with its connections to the Pentagon, made it an absolute condition of the merger that 'the French and German governments should never own more than 9% each of the merged outfits, that they should not vote as a bloc and that they should not have representatives on the holding company board'. Looks like BAE was a little skittish about Europe joining forces against the UK.
Even if the governments had been in accord, the merger also faced stiff opposition from BAE's largest shareholder Invesco Perpetual, which owns 13.3% of BAE. Invesco had been very vocal about its 'significant reservations' about the 'strategic logic' of the deal. Although, in the simplest terms, the merger would have created a European aerospace and defence giant to rival the US's Boeing in size. But a fair chunk of its existing customer base would probably have walked as a result.