Balfour Beatty and Carillion deal: Is this the end of the line?
After their original merger talks collapsed, the two were reported to have resumed their will-they-won't-they dance over the weekend. But it sounds like they've finally consciously uncoupled.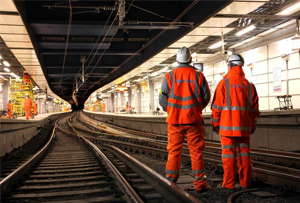 Only yesterday, the papers were reporting that even though merger talks between construction giants Carillion and Balfour Beatty crumbled at the end of last month, members of both sides had quietly got together over the past few days to see whether things could be patched up.

But it wasn't to be: this morning Balfour Beatty published a statement explaining why it rejected its suitor's advances.

'The board has concluded that there are a number of significant risks many of which cannot be mitigated,' it said. Which sounded pretty final.

The problem, as we knew anyway, was to do with the sale of Balfour's US design arm, Parsons Brinckerhoff. Carillion was keen to get its mitts on the whole kit and caboodle – Parsons included – but Balfour insisted that, as it was about to go to third-round bids, pulling out now wasn't an option.

You can see its argument: the company stands to make between £580m and £650m from the sale of the company. Considering it issued a profit warning back in May, that's cash it badly needs.
The problem is, Balfour could also stand to benefit from a sugar daddy like Carillion. The company brought forward its first-half results by two days, announcing this morning pre-tax profits fell to £22m in the six months to the end of June, down from £47m during the same period last year. Revenues also dropped, by 2%, to £4.85bn.

Shareholders, though, seemed sanguine: shares rose 1.52% in mid-morning trading – although that could be more to do with the fact those figures, while pretty dire, were pretty much dead on analyst expectations. Which is kind of good news.

Its major challenge now is finding a chief executive to replace Andrew McNaughton, who fell on his sword after the profit warning in May. Shareholders may need patience. It could take 'several months', said executive chairman Steve Marshall.