Balfour Beatty rejects £1bn John Laing offer
The ailing construction giant is still willing to drive a hard bargain.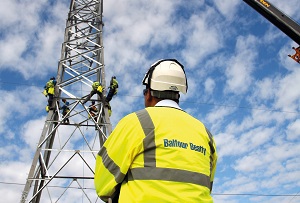 Balfour Beatty is in trouble and could do with a bit of spare cash, but apparently isn't panicky enough to sell off its assets on the cheap. Today it rejected a £1bn offer from John Laing Infrastructure Fund (JLIF) for its investments arm which includes 60 PFI contracts.
JLIF is a FTSE 250 listed investor in roads, schools and hospitals, and currently has 54 PFI deals of its own. The £1bn offer only slightly falls short of the £1.05bn Balfour directors had valued the portfolio at, but the board has other ideas.
It said that given 'current and expected future strength of the market', and a recent sale which exceeded directors' valuations by 28%, the assets were worth 'substantially in excess of the current directors' valuation'.