Balfour Beatty's legacy woes just won't end
Balfour Beatty faces a profit shortfall of £120-150m as it continues to pay the price for past promises.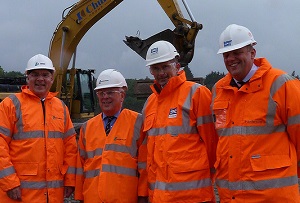 Balfour Beatty has issued yet another profit warning. The construction group has made a habit of announcing 'shortfalls' for a couple of years now. Today's statement that its 2015 bottom line will take a £120-150m hit is the seventh time it has revised profits down since the start of 2013. The combined value of those shortfalls is a staggering £390-420m.
'Legacy challenges remain,' lamented chief executive Leo Quinn. No kidding.
Balfour Beatty's problem is that for years it bid unrealistically low for big construction projects, particularly in the UK, which accounts for two thirds of the latest black hole. Whenever Balfour realises that it actually can't deliver as cheaply as it thought it could, it's time for another 'shortfall'.