Ban business rates for small firms, says the BRC
LAUNCHPAD: The lobby group wants more than 100,000 small companies to be freed from business rates. Sounds familiar...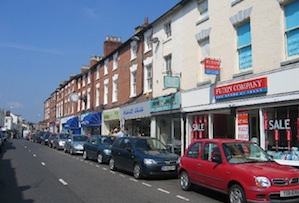 Business rates are a perennial bugbear for retailers big and small, up and down the country: they're too pricey, ecommerce is exempt, etc etc. So it's no surprise they are using George Osborne's review of the tax, announced in last year's Autumn Statement, to call for wholesale reform (yet again…).

If the British Retail Consortium gets its way more than 100,000 small businesses could be free of the albatross of business rates. The lobby group has proposed companies whose properties have a rateable value of less than £12,000 be made exempt from the tax, according to the Telegraph, a move that could apply to 1.14 million buildings.

Worth a stonking £27bn to our country's coffers, it would be understandable if the Treasury were loath to tamper with business rates too much. However, the BRC claims lower value properties account for 64% of those hit by rates while only contributing 6% of the total tax intake. Any loss, it argues, would be more than made up by the boost to businesses and the time saved by the state's tax men.

Other proposals submitted to the government ahead of the consultation's close today included ditching the inflation-linked yearly increase in rates and exempting empty properties from paying for six months.

The state isn't known for taking the BRC's regularly repeated suggestions to heart, so small businesses will probably still be hobbled by business rates in one form or another once the review is over. Ditching rates is undoubtedly a nice idea, but then again pigs might fly.