Bank of America's $16bn settlement: Finally, a Yank bank gets whacked
US authorities have extracted cash from European banks with a certain amount of glee over the past few months. Now they've settled with Bank of America.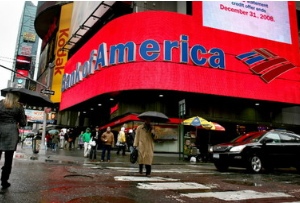 Say what you like about the US government, but it's not half been hard on European banks over the past few months: in July there was the £113m fine it slapped on Lloyds, then there's the $8.9bn (£5.3bn) BNP Paribas had to pay at the beginning of the month (the biggest sanctions-busting fine in history), and the $2.6bn Credit Suisse agreed to pay in May.
So the fact it's now reached a $16bn settlement with Bank of America over misselling of mortgage-backed securities may bring a moment of Schadenfreude to European bankers, who were beginning to feel rather victimised.
The bank reportedly reached the agreement with US authorities after much to-ing and fro-ing last week: the payment, according to those in the know, will come in the form of $9bn in cash and $7bn in 'consumer relief' - basically refinancing mortgages, etc.