'Bank boss bonuses should be tied to gender diversity'
Virgin Money chief executive Jayne-Anne Ghadia says City firms should publish more details of how many senior women they employ.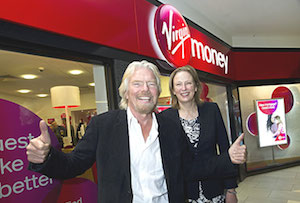 As proposals for addressing gender imbalances go this one's an unusual one. Jayne-Anne Ghadia, the chief executive of Virgin Money, has proposed that City bosses' bonuses should be tied to their progress in appointing more women to senior roles.
'It's really important to drive the right behaviours and we know that gender balance and diversity is really important for business,' she told BBC Radio 4's Today programme this morning. 'It gives better business outcomes so let's reward people on that basis.'
It's 'only one part of what remuneration should be tied to,' said Ghadia, who was asked by the Treasury to look into women in finance in July and will make more detailed recommendations next year.