Bank break ups back on agenda as MP's flex their muscles
The report of the Parliamentary Comission on Banking Standards is out today - it won't be spreading much Christmas cheer in the City...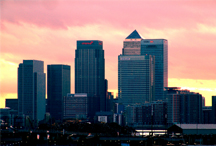 The Commission - chaired by Andrew 'Tiresome' Tyrie, the Conservative MP for Chichester - was asked by George Osborne to look over the draft Banking Reform Bill, itself based on a number of previous reports most notably last year's weighty Vickers' Report. If there's one the British legislature is good at in a crisis, it's going off and conducting long and learned investigations.
So what has this fearless gang of Westminster's finest made of it all? Its key point is the perhaps surprisingly sensible sounding idea that the so-called 'ringfence' might need beefing up a bit. "The proposals . . . fall well short of what is required," the report says. "Over time, the ringfence will be tested and challenged by the banks . . . For the ringfence to succeed, banks need to be discouraged from gaming the rules. All history tells us they will do this unless incentivised not to."
The ringfence you will recall is the device suggested by Vickers to separate the 'socially useful' activities of banks like lending to business and consumers, currency hedging and so on, from the 'casino' side speculation that some reckon got us into all our financial troubles in the first place. If banks want to speculate, let them do so with their own money rather than that of the nation's savers and pension funds, in other words.