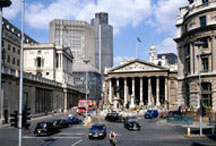 Bank of England braces for euro collapse
Quote of the day: 'Markets and businesses possess 'animal spirits' and can overreact to events.' Dr Ben Broadbent, a member of the Bank of England's monetary policy committee, explained today that the bank is ready to intervene with more quantitative easing and a cut in interest rates if the single currency collapses.
Find this article useful?
Get more great articles like this in your inbox every lunchtime