Bank of England chops interest rates
The Bank of England has bowed to pressure and cut interest rates by a quarter point to 5.5%. It's the first time in over two years that the Monetary Policy Committee has voted for a cut, but with all sorts of gloomy data continuing to emerge about the housing market and consumer confidence, they probably felt they didn't have much choice.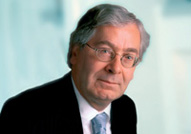 If they'd decided against a cut today, they'd have had to put their tin hats on before leaving the office. A few days ago the consensus had seemed to be that the Bank would keep rates on hold at 5.75% (as it has done since July) – with oil and commodity costs still on the rise, it was apparently worried about price inflation. But this week's news flow has made a cut increasingly likely. Yesterday the Halifax said house prices fell in November (making it the worst run of losses for a decade) while Nationwide released a report suggesting that consumer confidence was at a new low. This appeared to chime with profit warnings from various restaurateurs and high street retailers like Moss Bros.
Another problem is that the banks are getting more reluctant to lend to each other as they approach the end of their financial year – so the cost of inter-bank borrowing has gone up again (which might leave some short of cash).
Today's decision will certainly come as a relief to the City, which was clearly anticipating a rate cut following the recent tales of woe – share prices in the FTSE 100 were up by nearly 3% yesterday, with banking and energy stocks leading the way. There was a further jump at midday today, when the news was announced.