Bank of England MPC split again - but don't expect interest rates to rise just yet
The hawks are circling for a second month, but the doves are still cooing over slack in the economy.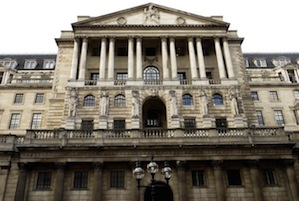 The Bank of England's Monetary Policy Committee has split for a second month over whether to raise interest rates. But while the hawks are sharpening their talons, the doves are still unlikely to be swayed until at least the first quarter of 2015.

Ian McCafferty and Martin Weale again voted to put up interest rates 0.25% to 0.75%. They argued inflation, which fell further below the Bank's 2% target rate to 1.5% in August, was being held back by the strong pound.

'Survey evidence of tightening in the labour market suggested that wage growth might pick up quite sharply as slack was absorbed,' the minutes of the 3-4 September meeting read. Figures out today showed the unemployment rate fell again to 6.2% in May-July - evidence of the labour market 'tightening' and the ever-elusive slack being 'absorbed'.

But wage growth was once again far below inflation at 0.6%, bolstering the seven members who voted against an interest rate rise. They worried about bad news coming from the Eurozone and said putting up rates before wage growth had got going 'risked increasing the vulnerability of highly indebted households'.

As long as our pay packets continue lagging prices, the MPC doves will keep on cooing. But with the economy looking good in terms of unemployment and GDP, rates can't stay low forever - economists are still pencilling in that rise for the first quarter of next year.