Bank of England's Minouche Shafik warns the City's 'bad apples'
BoE deputy governor Minouche Shafik says bankers' bad behaviour isn't due to just a few 'bad apples'. Is that the sound of the City gulping?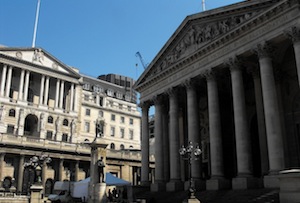 As if banks needed any more stress this week, the deputy governor of the Bank of England, Minouche Shafik, has condemned the 'undesirable culture' of misconduct that had been ingrained into the financial system, and called for a 'comprehensive solution to fix the barrel and to get rid of the bad apples'.
When she wasn't trotting out the metaphors, Shafik was launching a three-month consultation for the Fair and Effective Markets Review, which will investigate behaviour in the fixed income, currency and commodity (FICC) markets in the hope of restoring confidence in their operation.
She said she shared public outrage, which was 'based on the view that the rewards in finance are disproportionate and that the system is rigged', singling out one anonymous trader who justified Libor manipulation with the Tesco slogan 'every little helps'.