Bank gets radical with 1.5% interest rate cut
The Bank of England has shocked everyone by announcing a massive 1.5% cut in interest rates...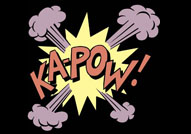 The Bank's Monetary Policy Committee has taken the extreme measure of slashing rates to just 3%, after another raft of depressing statistics fuelled more gloom about the state of our economy. Although the MPC had been under increasing pressure to do something drastic, the debate seemed to be whether they'd cut by 0.5% and 1% - but Governor Mervyn King and co have proved to be a lot less conservative than everyone expected them to be.
The 1.5% cut is the biggest since 1981, and takes rates to their lowest level since 1955. In a statement, the Bank talked about the 'most serious disruption [to the global banking system] for almost a century' and suggested that the last few months had seen 'a very marked deterioration in the outlook for economic activity at home and abroad' – with a tightening of credit conditions, a fall in output, sliding equity prices (there were more big falls overnight and this morning) and declining confidence.
Today's figures from the Halifax also highlighted the woes in the housing market: house prices fell by another 2.2% in October, so the average price is now 15% lower than it was a year ago – £168,176, to be precise, which is back down to October 2005 levels. Halifax's chief economist did say there are signs the market is starting to stabilise (the number of approved mortgages was about the same as last month) – and the ratio of house prices to earnings has fallen below 5.0 for the first time since 2004. But with prices tumbling and mortgages still in short supply, it's going to be a while before the market recovers any semblance of normality.