Is the bank levy driving HSBC out of the UK?
HSBC is considering moving its headquarters out of Britain as anti-bank measures bite.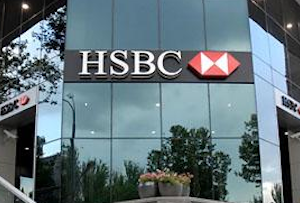 When the bank levy was introduced in 2010, it was set at 0.05% of the value of UK banks' debts above £20bn. The idea was to discourage banks from risky, debt-fuelled lending, rather than lending from retail deposits, which are exempt. It didn't exactly hurt when it came to reducing the deficit either.
At the time, few complained. After all, the banks had caused the crisis that led to painful austerity measures in the first place. Surely they deserved to pay a higher share, especially when otherwise they would have benefitted from the corporation tax cut?
Since then, the levy has been increased nine times, most recently in March's budget, when it was set at 0.21%. Quadrupling the levy may have proved popular, and it will raise over £3bn a year for the Exchequer at the current rate. But such actions were always bound to have consequences.