Bankers' bonuses are set to fall by up to 9% for 2015
Commodity and currency traders are expected to see bonuses drop 9% from last year, but equities escape unscathed.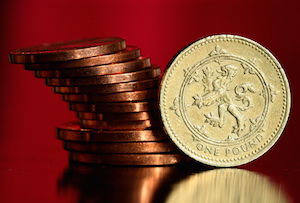 While new research has predicted British shoppers are going to outspend European counterparts for the festive season – with an average of £499 splashed out on Christmas presents, nearly double France as the second most generous country – bankers might be feeling more miserly than usual after seeing their bonuses for the year slashed.
According to salary benchmarking website Emolument, bonuses for traders and other staff in fixed income, commodities and currencies (FICC) were likely to fall about 9% from payments made for 2014.
Top-ranked MDs could give up as much as £25,000 from last year's average pay – though this would still leave this year's at £265,000. Deal advisers also at the top rank might be anticipating a drop of £11,000 to an average of £239,000. Those in the advisory and underwriting division can expect to see bonuses drop 3-5% from 2014, despite a record year for merger and acquisitions, thanks to a steep decline in initial public offerings (down 36% on 2014). MT is sure many will be shedding a tear for those having to tighten their belts on a salary of £200,000 upwards.